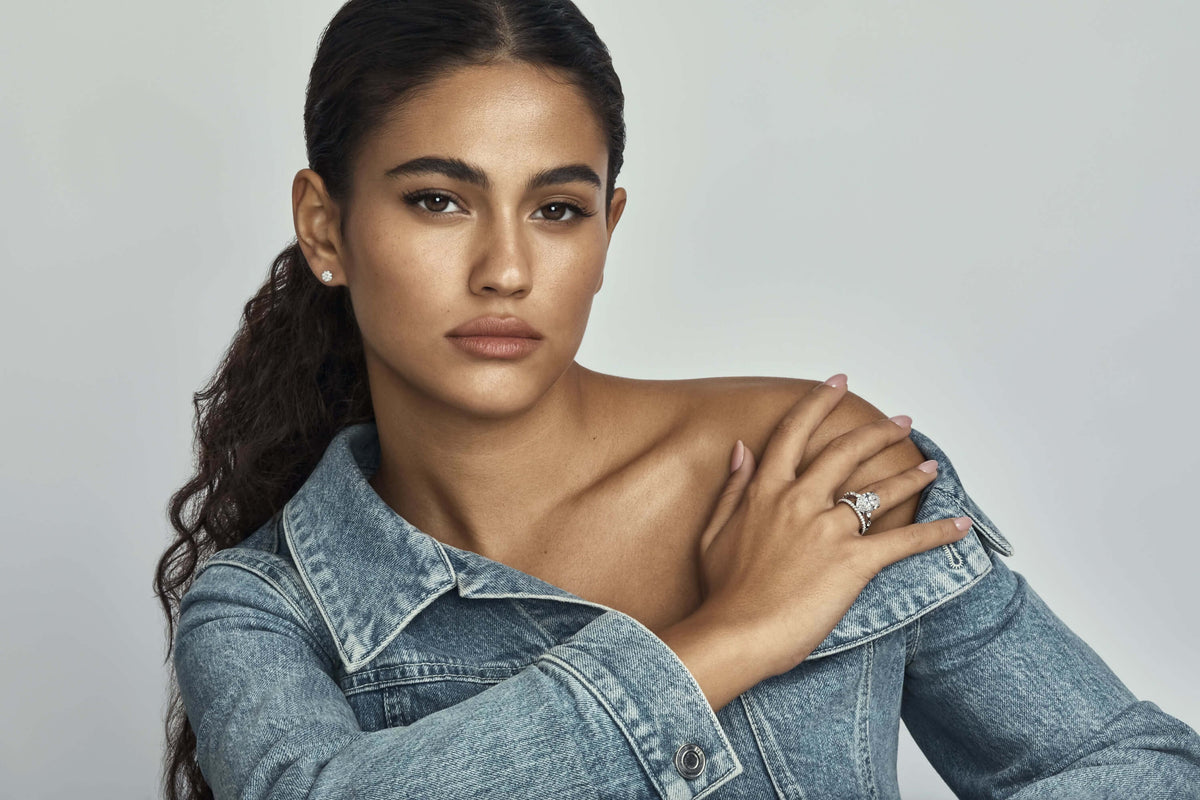 Asscher Cut Lab Grown Diamond ring
Some diamond shapes are rich with history. The famed Asscher cut diamond is one of them. Created by one of the legendary diamond cutters in the Asscher family, this stone has prestige written all over it.
Filters
1 product
2.0 Carat
·
Asscher
·
Halo
·
Sale price

$3,500
Sale Price: $2,625
Price includes main diamond
You probably look at an Asscher cut stone, and immediately think this is something special. Cut in a clipped corner square shape, the Asscher cut has a large table facet and many step cut facets too. Some even refer to it as the step-cut sister of the emerald cut. Designed almost a century ago, the shape looks surprisingly modern. We like that! The stone's shape allows one to see completely inside the crystal itself—so this shape is reserved solely for high clarity, high color diamonds. When you select an Asscher cut lab grown diamond, you know its going to be spectacular, and unlike anything your friends will ever own. The mesmerizing cut draws you in and creates a greater appreciation for the mystery of diamonds.
If you were able to buy an Asscher cut earth mined diamond with all of its excellent traits, the cost would be through the stratosphere. But rest assured, the very qualities that are critical with an Asscher cut natural diamond are found in Asscher cut lab grown diamonds. Otherwise what's the point, right? This exquisite diamond shape is associated with nobility, since many aristocratic diamond collectors are fond of this sophisticated shape. No matter if the stone itself is large like a red carpet ring—or more modest in size, your Asscher cut lab grown diamond will be the one everyone envies. Lucky you, picking this stunning shape. Think of all the settings it will be perfect in.