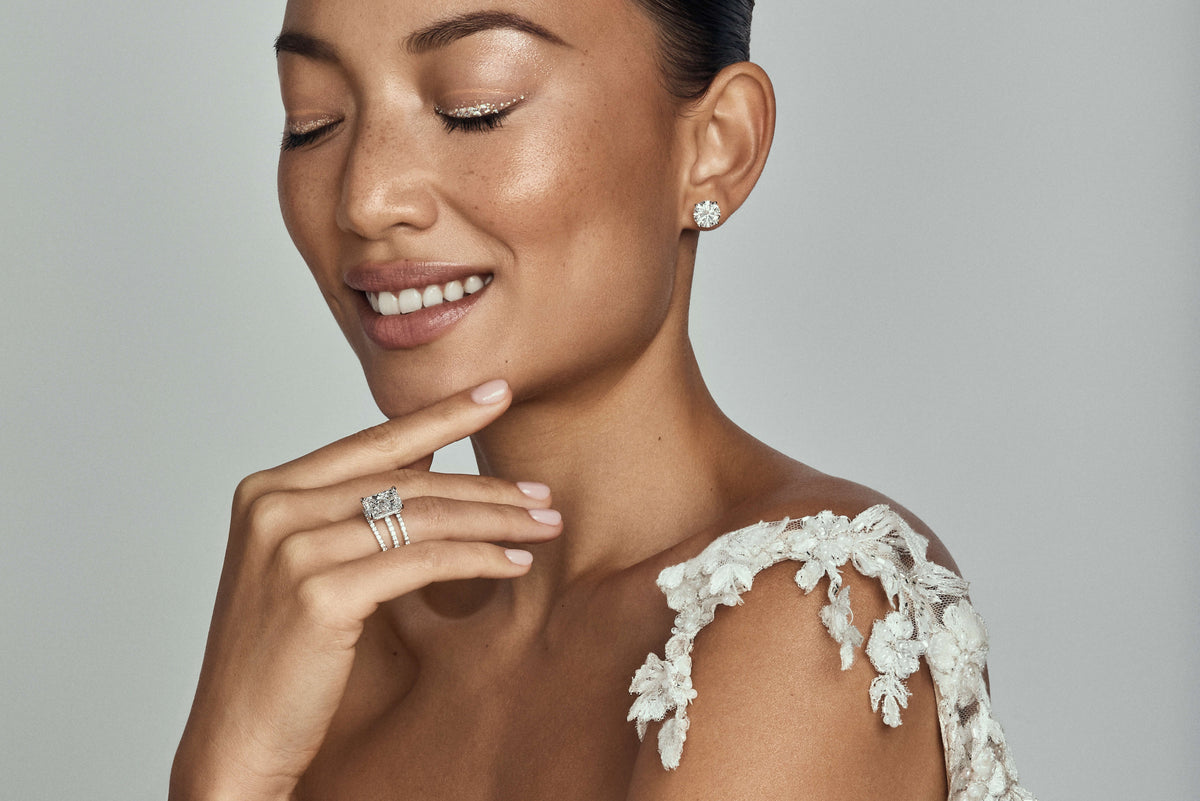 Classic Diamond Wedding Rings
Classic wedding bands get an updated modern spin at Best Brilliance. We know how to interpret timeless styles for today's bride. And they are sure to become more treasured with every passing year.
Filters
6 products
Sale price

$570
Sale Price: $428
Sale price

$620
Sale Price: $465
Sale price

$580
Sale Price: $435
Sale price

$580
Sale Price: $435
Sale price

$690
Sale Price: $518
Sale price

$520
Sale Price: $390
Classic Wedding Rings
One thing you'll notice is that our classic wedding rings are infinitely comfortable to wear. And isn't that important? After all, you'll be wearing your wedding bands for your entire life, and with every passing year they become even more precious. So now might be a good time to look at our vast array of stylish and so-comfy classic rings made with you in mind.
Classic rings will always harmonize with your latest wardrobe choices. As an alluring counterpoint to the fashion trends, you are drawn to, a classic ring completes your look to perfection. These classic choices are heralded for their timeless beauty and sustained elegance. After all, isn't that what you are looking for with an important ring? It's meant to last a lifetime and be cherished even more years after you first wore it. Elements of classic styling are balance and symmetry, plus proportions that are never trendy or part of a momentary fad. Classic wedding rings look as fresh and updated years after you got it. Good choice! You've got something special.