You have big dreams and not just about your new life together. You want your engagement ring to be completely unique - just the way you've always dreamt it should be.
WE MEAN CUSTOM
When other diamond ring merchants offer custom designs - they mean you can choose from several combinations of rings they offer.

That's not good enough for a dreamer. Tell us about the original design you've had in mind for a long time. We can make anything your heart desires from your very first concept—to a breathtakingly beautiful diamond ring.
Dream big! We can handle it!
No matter what you're dreaming of in an engagement ring - we can make those dreams come true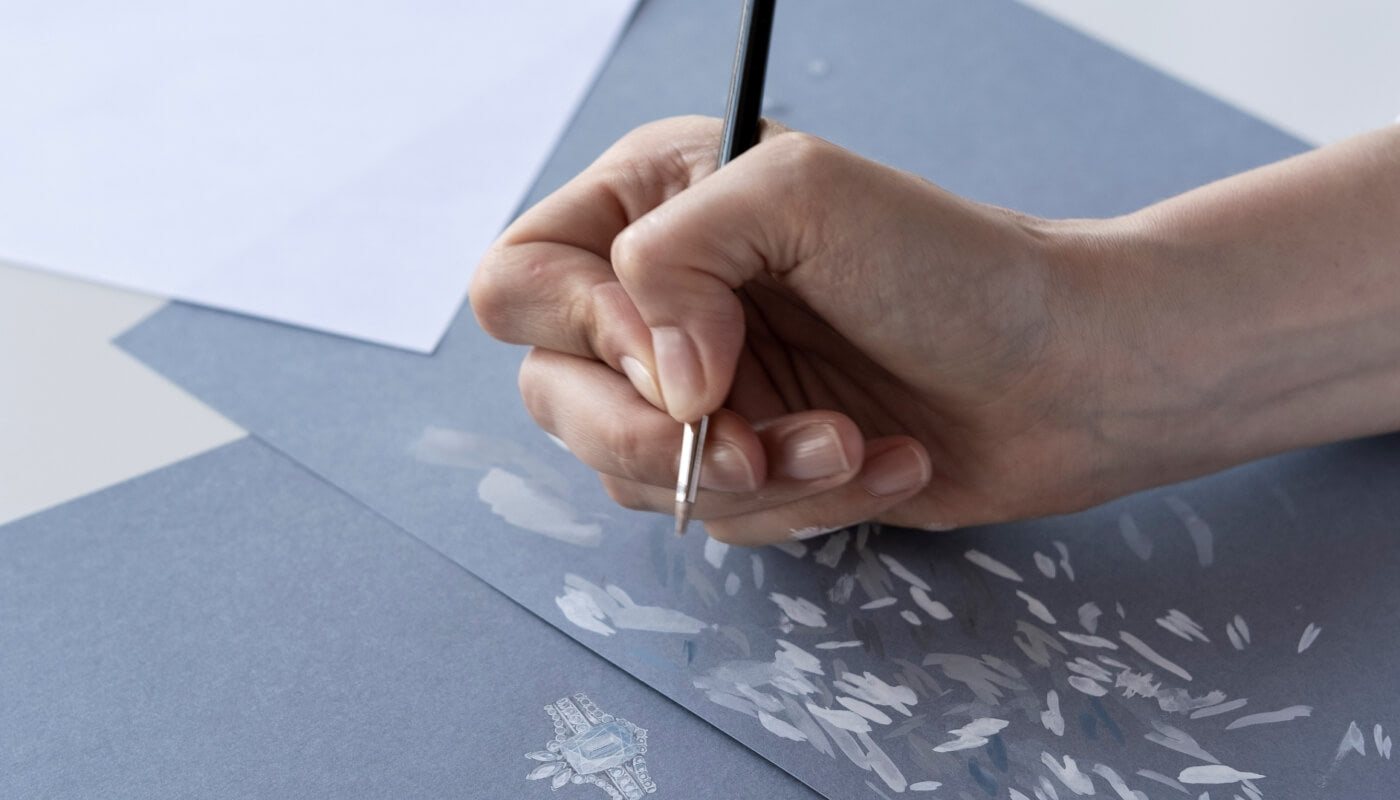 Custom ring design process
Concept
Our customization experts use your concept, inspirations, and pictures to create the ring of your dreams.
Custom ring design process
Model
We create a 3D model of your ring and arrange final improvements.
Custom ring design process
Complete
Your design is manufacture and your dream becomes a reality.
Let's take this journey together.
This is a journey of love
Let's take this journey together. First, we need to learn what the ring of your dreams looks like. Together we will sketch it until its exactly perfect. When you say "that's it!" we go on to create the CAD (computer aided design) ring for you. This key step will verify to both of us that this is exactly what you want. Any changes can be made during this phase.

Now comes the artistry on our end—Our dedicated craftsmen begin the arduous task of handmaking your original design into the ring of your dreams. Every detail is laboriously worked on to create a ring with the finest craftsmanship.

Each diamond in your ring is also important. Our diamond experts are guided by a sense of pride in their knowledge of diamond quality. The diamonds in your ring are carefully hand-selected to be best suited for your particular design.

2.0 Carat
·
Oval
·
Hidden Halo
·
Sale price

$7,560
20% OFF SALE: $6,048
Price includes main diamond
2.0 Carat
·
Radiant
·
Hidden Halo
·
Sale price

$6,850
20% OFF SALE: $5,480
Price includes main diamond
0.7 Carat
·
Round
·
Halo
·
Sale price

$1,620
20% OFF SALE: $1,296
Price includes main diamond
2.5 Carat
·
Radiant
·
Hidden Halo
·
Sale price

$12,420
20% OFF SALE: $9,936
Price includes main diamond
2.0 Carat
·
Princess
·
Side Stones
·
Sale price

$5,980
20% OFF SALE: $4,784
Price includes main diamond
1.5 Carat
·
Pear
·
Halo
·
Sale price

$4,480
20% OFF SALE: $3,584
Price includes main diamond
3.0 Carat
·
Round
·
Solitaire
·
Sale price

$19,360
20% OFF SALE: $15,488
Price includes main diamond
1.8 Carat
·
Radiant
·
Side Stones
·
Sale price

$6,850
20% OFF SALE: $5,480
Price includes main diamond
1.5 Carat
·
Radiant
·
Hidden Halo
·
Sale price

$4,110
20% OFF SALE: $3,288
Price includes main diamond
2.0 Carat
·
Oval
·
Solitaire
·
Sale price

$9,940
20% OFF SALE: $7,952
Price includes main diamond
1.75 Carat
·
Pear
·
Double Halo
·
Sale price

$4,660
20% OFF SALE: $3,728
Price includes main diamond
1.3 Carat
·
Round
·
Side Stones
·
Sale price

$4,050
20% OFF SALE: $3,240
Price includes main diamond